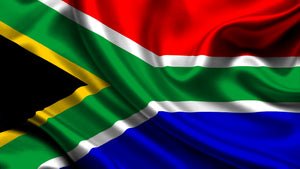 Upcoming Kiteboarding Trip | Testing Eleveight Kites in Cape Town
Shred Kiteboarding is ready to hit Cape Town.
Guilly will be headed down to Cape Town in February to get in on some kiteboarding action and see all of the sights and scenery of Cape Town South Africa.  It's a long haul to go from Calgary, Alberta Canada all the way to Cape Town but it looks to be worth it.
Cape Town offers great kiteboarding in the summer months with strong winds and the occasional ocean swell.  The strong winds are so good and reliable in the summer months that Red Bull has been hosting it's revived King of the Air event in Cape Town since 2013 after leaving the famed Ho'okipa kitespot in Maui after its final event in 2005.
Guilly will be bringing with him the new 2019 Eleveight Kiteboarding FS model kites.  First impressions of the kites are that they are very well built and designed by the reputable designer Peter Stiewe after leaving Best Kiteboarding and starting Eleveight kites with a small core group of designers, creators and fabricators that are passionate about kiteboarding themselves and seeking to develop great kiteboarding equipment.  Word on the street is that the FS will rocket you into the sky when you send it and want to go big.  We're looking forward to see how it performs for unhooked freestyle.
Keep on shredding.
Cheers
---