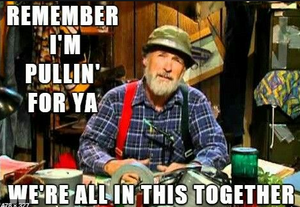 The COVID-19/Corona Virus Post
Hello fellow kiteboarders.  We are currently encountering some challenging times for community, national and global health.  If, by chance, you ended up on this blog post and have questions and uncertainty about what is or what to do about the COVID-19 virus (aka Coronal virus) we recommend that you visit Health Canada's website linked below (or your own national health authority or the WHO).
https://www.canada.ca/en/public-health/services/diseases/coronavirus-disease-covid-19.html
Shred Kiteboarding is mostly an online-based retailer, however we do carry limited stock and often arrange viewings/consultations with customers that would like to see our stocked equipment first hand.  We also often meet with customers that would wish to demo Brunotti or Eleveight Kiteboarding's equipment in our demo quiver.  With the current community health risk of COVID-19, we will not be meeting or arranging any in-person kite equipment consultations or demos with customers.  
We will however still happily respond to emails and calls for any of your kiteboarding questions or needs.  We are still making sales through our online store and continue to ship kiteboard equipment using the major shipping providers (UPS, FEDEX, Canada Post, Canpar, etc.).  However, we do not have control over possible shipping delays incurred by our shipment providers.  We will continue to offer local kite equipment deliveries, however, we will simply drop the package at a predetermined location (i.e. doorstep, back porch, behind the fence etc.) to prevent possible transmission risks.  Us kiteboarders are a friendly bunch and every time we deliver a Shred Kiteboarding package there is often lots of handshaking, high-fiving, hugging and long kiteboard-related chats (which we love to do).  For these reasons, we are taking extra precautions to only drop-off packages and avoid those personal kiter-to-kiter contacts.
Stay safe, keep following directives from your national health authority, and watch some kite movies inside your house!
Let's all Shred together when things are a bit safer.
 Shred Kiteboarding
---