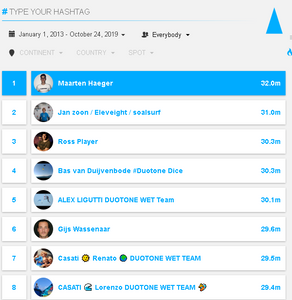 Eleveight RS = 31.0 m Boost! Second Biggest Kiteboarding Jump of All Time (WOO Ranking)
THAT WAS HUGE!!!!!!
Jan Zoon used his Eleveight RS Kite to earn the second highest jump of all-time on the WOO Big Air Leaderboard! Jan reached 31.0 m and is one of only five kiteboarders to exceed 30.0 m.   
There is now no doubt that the Eleveight RS Kite is a great boosting kite after this result! The kite not only sends you to the moon but it'll let you hang up in the stratosphere for a long time as well.  
Check out the WOO Big Air Leaderboard for yourself at https://leaderboards.woosports.com/kite/bigair?mt=height&sd=1357002000&ed=1571961600
But first don't forget to purchase an Eleveight RS Kite and Eleveight CS Bar.  You might become one of kiteboarding's biggest boosters!
2020 Eleveight Kiteboarding Control Bar
Cheers,
Shredkiteboarding.ca 
---