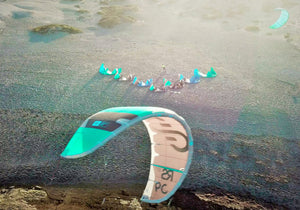 Eleveight Kiteboarding RS - Review
Good evening Shredders,
Here you have it the Eleveight Kiteboarding RS kite! In this post we have a video description of what the Eleveight RS kite is all about: the kites design, build material and quality, specific features and the type of kiteboarder that will enjoy the Eleveight RS Kite.  Take it away Kevin!
There you have it a great crossover kite that will allow you to ride in any condition.  Tricks, downwinders, boosts, surf and foil, you can do it all on the Eleveight RS Kite. You can purchase the Eleveight RS Kiteboarding kite right here at Shred kiteboarding. 
Join our mailing list or contact us for any pre-purchase inquiries.  We offer free shipping and will do our best to beat any competitors pricing.
---