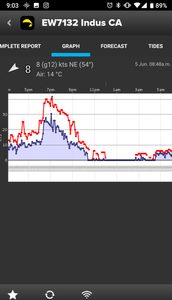 Eleveight FS Kite Review - Nuking Foil Evening Sessions at Dalemead Lake Alberta
Wow, what a surprising wind we've had for the last two evenings.  The forecasts were looking good - 14g18 knots - yet when we got there at around 6 pm it was blowing 30 - 40 knots!  We ended up waiting for the wind to settle down and - about 1.5 hours later - we got on the water riding the Moses T60 foil board and Onda 633 wings.
It went from chaotic gusty winds to smooth foiling into the sunset. It really was a pleasure kiting with a beautiful sunset matched only by the feeling of floating through the air on the whisper quiet ride of the foil.
On Tuesday evening (the following night), a similar forecast appeared and similar wind conditions showed up.  It wasn't the 30-40 knots of Monday evening but it was more like 20-25 knots. Although this time the wind didn't back down to that beautiful smooth wind.  It stayed strong for the rest of the evening.  We took a risk and decided to try riding the foil in strong gusty winds rather than the typical low wind foiling session. It definitely is a challenge to foil in strong winds.  Riding upwind is the saviour in strong winds, bearing off downwind makes for foiling and crashes at breakneck speed. Over time I'm sure foiling speed would be more comfortable and manageable but on Tuesday we weren't quite there.  Having pointed way upwind a few times, the ticket was parking the kite at 12 o'clock and floating the foil back downwind and doing this cycle a several times.  Overall we had a blast foiling.
We had the opportunity to demo the Eleveight Kiteboarding FS kite to a few local riders.  D went out on the 7m and came back with a big smile with non-stop comments about how fun the kite was.  He wasn't expecting to be boosting a 7m so big.  He also really (reaaaaaally) enjoyed kitelooping the FS.  We are always happy to hear great feedback and never tire of hearing how the FS is awesome at sending you aggressively into massive boosts and that it's simply a kite looping machine.
Contact us at Shred to schedule a demo of the Eleveight FS kite or for any pre-purchase inquiries.
---